PACKAGING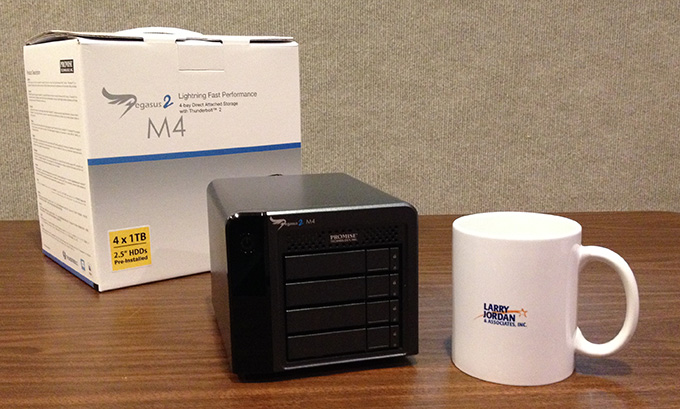 The M4 ships in a nice box and, when unpacked, compares favorably to the size of a coffee mug.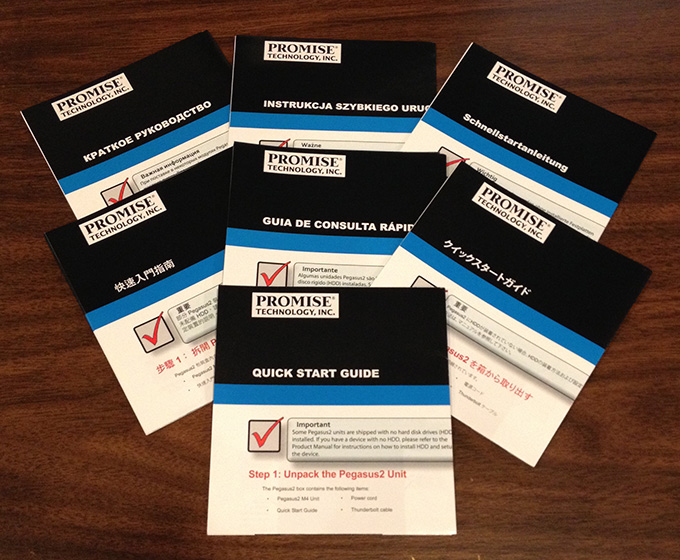 It ships with Quick Start Guides in around 14 languages.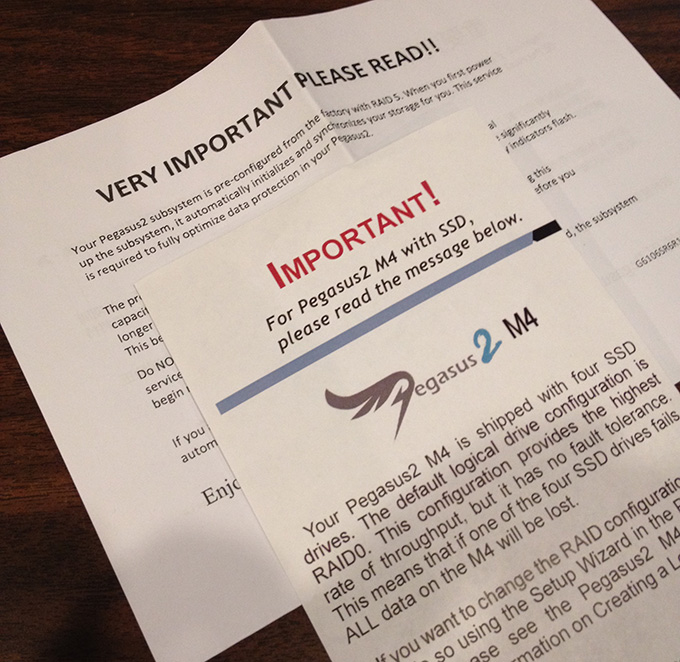 However, Promise seems somewhat confused about how the RAID is configured. The top message says the unit is configured as a RAID 0 and is ready to go. The bottom message clearly states that the unit is configured as RAID 5 and needs several hours to configure and update.
In fact, neither of these two sheets of paper are correct. The unit that I received was configured as a RAID 5 and was ready to go out of the box.
The Quick Start Guides are nice. The two warnings, however, are REALLY confusing!
CONFIGURATION
While the RAID arrives configured as a RAID 5, Promise also ships a free utility: "Promise Utility" that you use to configure the RAID as needed.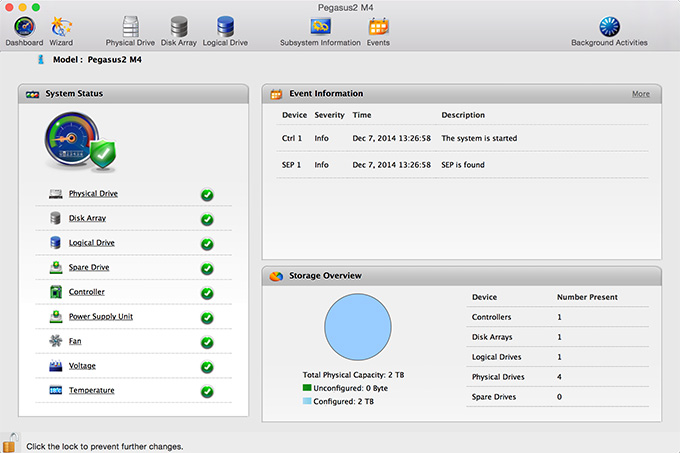 System monitoring and configuration starts with the Dashboard.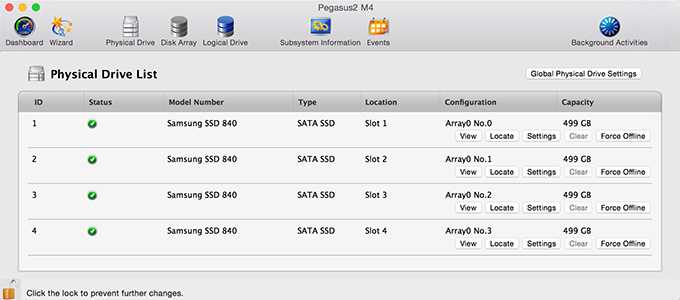 Drives are inspected and formatted in the Physical Drive List panel.

And RAIDs are built using the Logical Drive panel.
Be sure to read the documentation that comes with this utility before using it. If you don't know what you are doing and don't pay attention, you can really mess this system up.
NOTE: When I configured the RAID, I used a stripe size of 1 MB. Larger stripe sizes are better for digital video. Smaller stripe sizes are better for general office documents.