SPEED SPECS
NOTE: All testing was done on a 5K iMac running OS X 10.10.1, with 32 GB of RAM.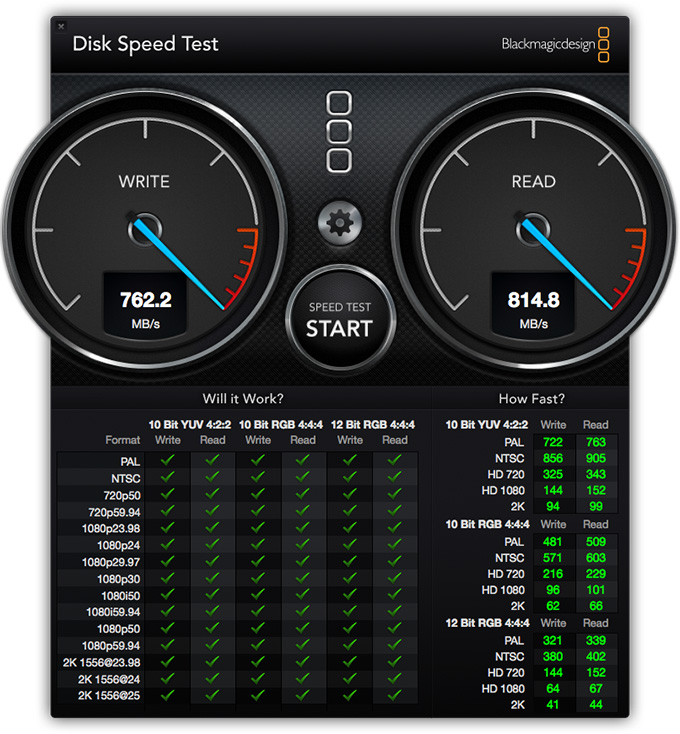 When configured as a RAID 0, which provides the fastest performance, but with no data redundancy, the system delivers amazing speed for a four-bay unit. Unlike the OWC SSD, which uses a software RAID controller, the Promise M4 uses a hardware RAID controller. You can see the difference between them in these numbers.
The green checkboxes indicate which video formats this unit is fast enough to support. In RAID 0, the M4 will support just about anything you care to edit. In RAID 5 (below), it supports virtually every video format except writing high-bit-rate, high-frame-rate formats.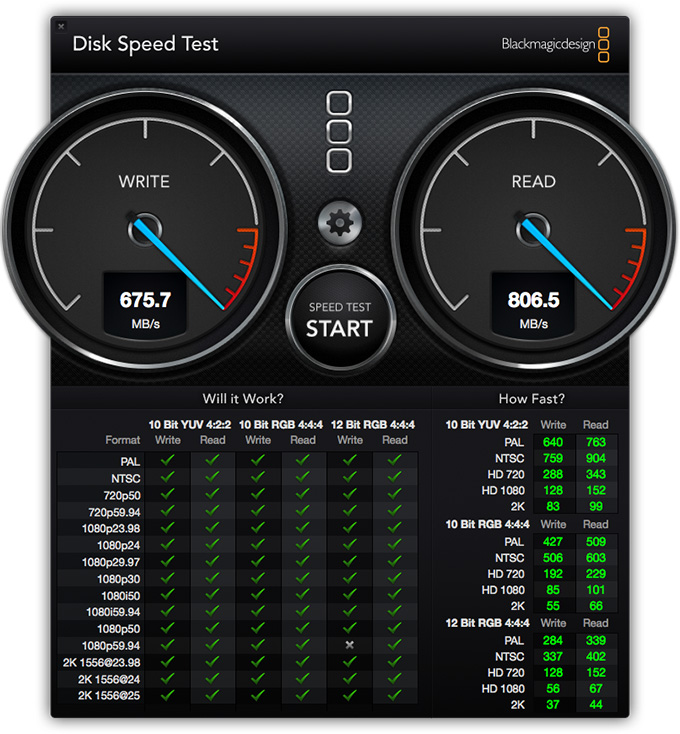 When configured as a RAID 5, performance drops – as you'd expect – but still delivers very respectable numbers.
My recommendation, when using RAIDs, is to configure them as RAID 5. (Other readers suggest RAID 10 and RAID 6 may offer more protection. And, while I agree with their arguments, I'm not willing to accept the greater cost (RAID 10) or slower performance (RAID 6) for editing systems.)
NOTE: Here's an article that explains RAID levels.