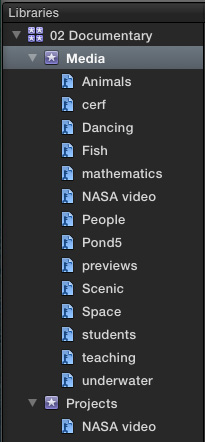 In Final Cut Pro X, I have a number of clips in an Event using a wide variety of keywords.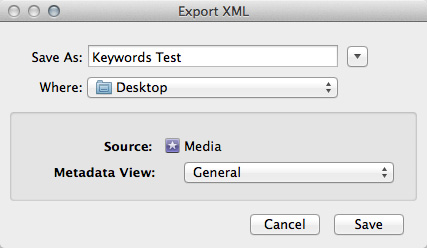 To extract these into a summary collection, in FCP X select the Events or Projects you want to summarize, then choose File > Export XML.
Give the XML file a name and location, then click Save.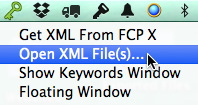 Start Keywords, then, from the Key menu in the top Menu bar, select Open XML File(s). Navigate to the XML file you just saved and click Open. (You can also do this from the Keywords menu, but the Key icon is much easier to find.)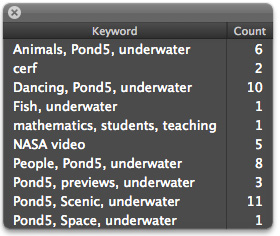 The Keywords Floating Window appears, listing all keywords in your selected project (or event) and displaying the number of times to which they are applied to a clip in that specific combination.

With the Floating Window open, you now have access to the Keywords menus.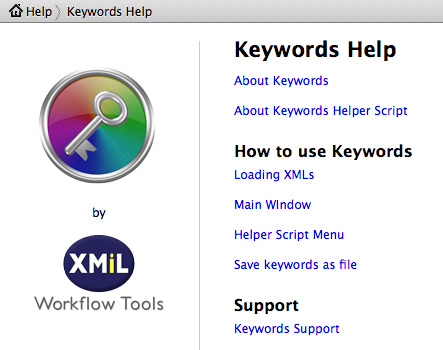 When the Keywords menu is visible, you also have access to the Help system. Two of them, in fact. One has a search box and the other doesn't.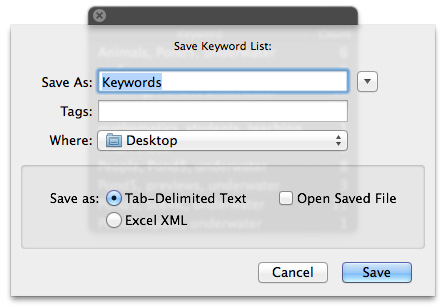 You can also save Keywords as a tab-delimited text file (which can be opened by just about anything), or an Excel XML file. By checking the Open Saved File option, Keywords will automatically open the file you just saved.