LARRY'S REVISED REVIEW

Downloading and installing the RAID Management software took less than a minute. The User Guide was absolutely accurate in text and screen shots.
Installing the RAID using the RAID Management software took about ten seconds. EVERY complaint I had about how impossible the software was to use has been fixed.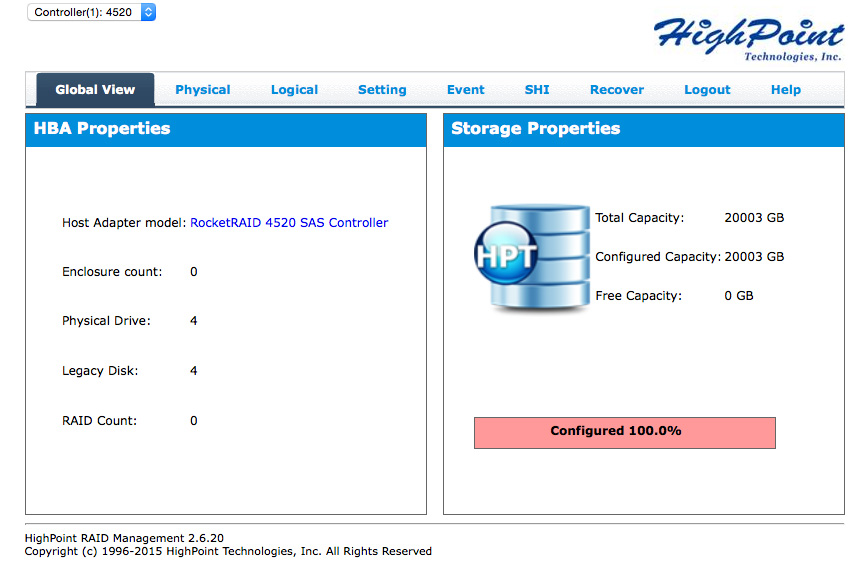 Running the management software requires a recent version browser. And, for those that want to tweak their settings, this utility provides a lot of access to the system.
What I liked far better, though, is that the default settings instantly configure a RAID 0 without any additional tweaking.
I am VERY impressed with how much HighPoint has simplified the installation process.
NOTE: The RAID Management Software does not need to be running in order to use the RAID. You only use this software when you need to make changes to the RAID, or trouble-shoot problems.