SYSTEM SETUP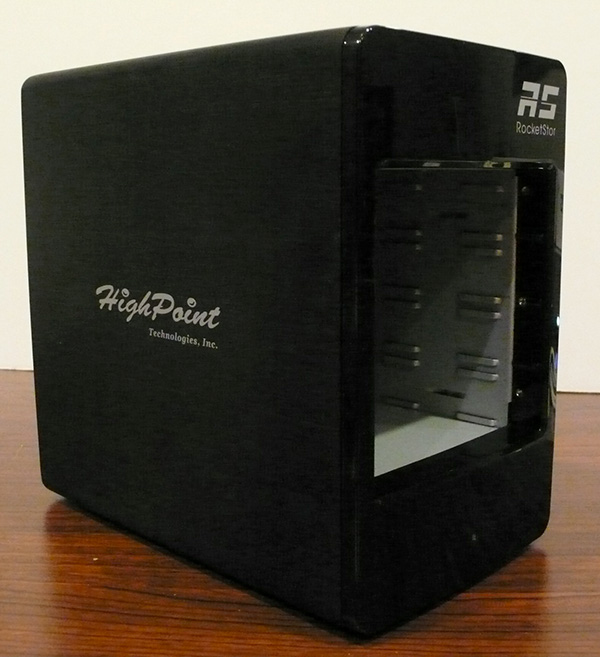 The RocketStor 6314A RAID (hereafter called the "RocketStor") arrives as an empty chassis supporting up to four drives, along with four drive sleds. When HighPoint asked me how I wanted the RAID configured, I told them to send me the RAID as it would be shipped to an end-user.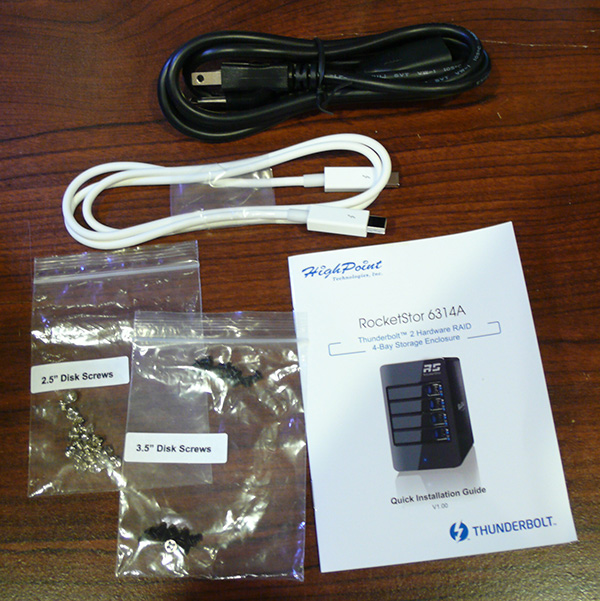 So, in addition to the chassis, HighPoint included a power cable, Thunderbolt cable, screws for mounting drives to the drive sleds (the unit supports both 2.5 and 3.5-inch drives, and a small installation guide.
In my case, the four Toshiba 5 GB drives were already mounted to the drive sleds, but not installed in the chassis.
NOTE: As an aside, I really like that the system does not require a wall wart, the power supply is included inside the chassis itself.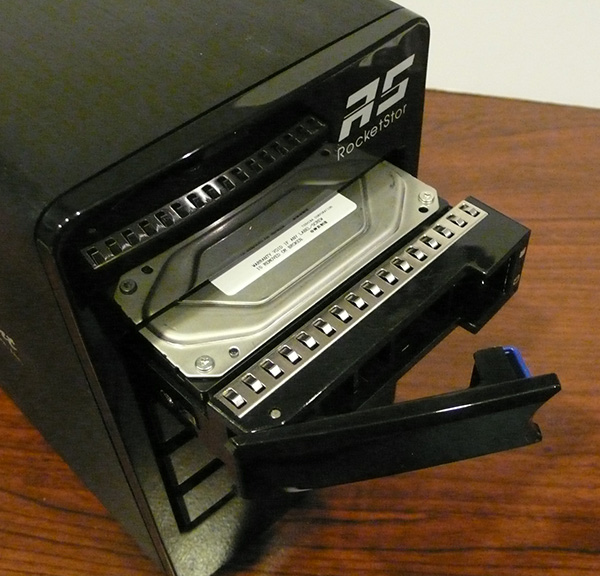 Installing the sleds is fast and easy, with a lever that quickly locks them into place. I liked the feel of the construction and the smooth operation of the levers.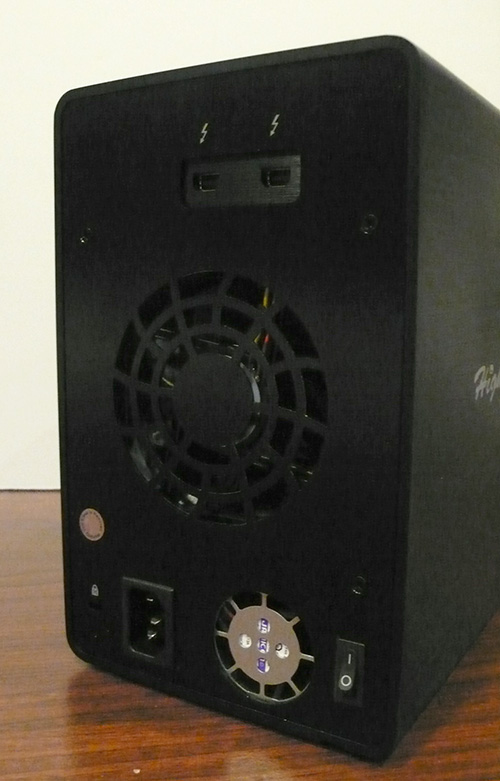 The back of the unit has two Thunderbolt 2 ports, power plug, and two fans – a big one for the drives and a small one for the power supply. This second fan impresses me a lot – power supplies tend to heat up and having a dedicated fan is a smart decision.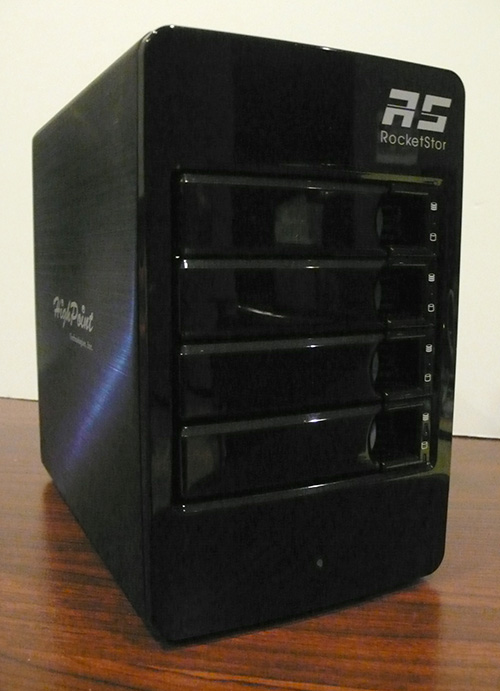 The whole unit looks very nice on a desktop; about six inches wide, eight inches high and eight inches deep. It is easy to carry around from one desk to another, even with drives installed; though I would not describe this as a "portable" unit."