INSTALLATION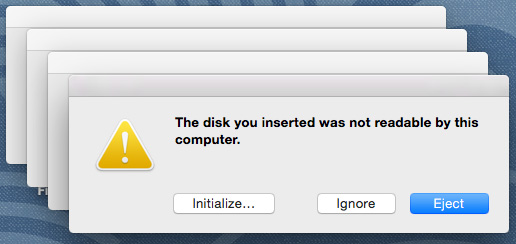 When I powered up the unit, after connecting power and the Thunderbolt cable, I got the above error messages. These appear whenever an unformatted hard disk is attached to the computer. Not to worry… yet.
The printed User Guide included with the unit told me to verify that the correct RAID controller was installed and operational.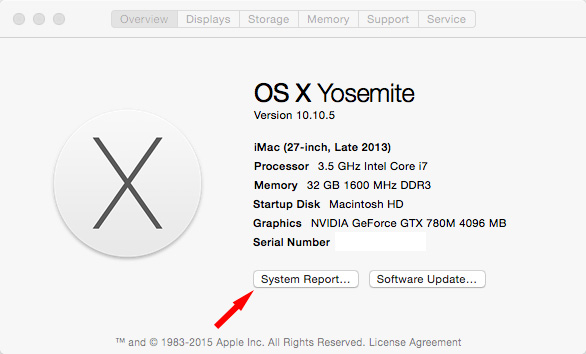 To do this, go to the Apple logo > About This Mac, and click System Report.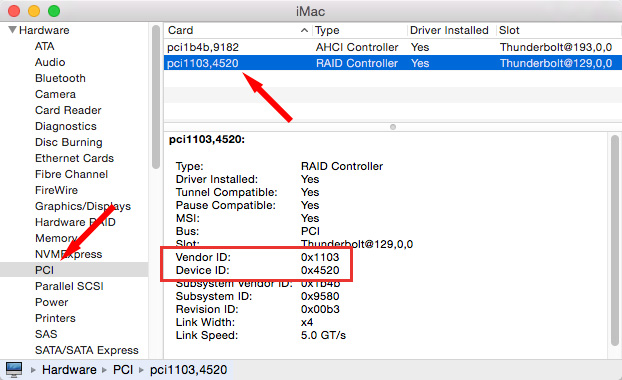 Here began what became a series of disconnects. The top image is from the User Guide, showing the name of the RAID controller. The bottom image shows the System Report on my iMac. The RAID controller does not appear.
However, the Vendor ID and Device IDs match, indicating that the RAID controller is installed and running. But the User Guide does not describe how to use these two IDs to verify you are OK to continue.
The User Guide asks me to download the "HighPoint RAID Management" utility from their website. However, it says to go to the "Product" page. This is incorrect, it's on the "Resource" page and the URL HighPoint provides is wrong. It is actually:
http://www.hptmac.com/series-rs6314a-resources.php
At this point, installation goes from awkward to impossible.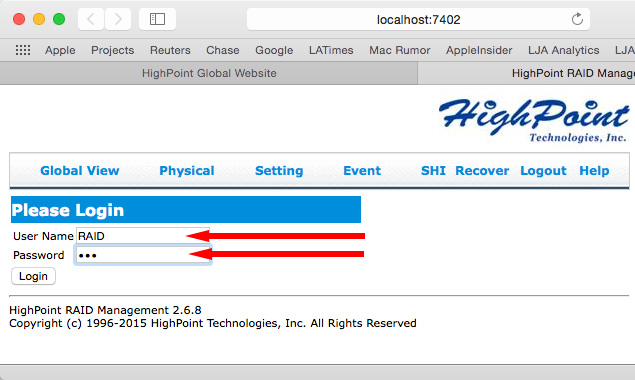 The Management utility requires a user name and login to access. However, the user name (RAID) and password (hpt) provided in the User Guide don't work.

I can't get in to configure the RAID.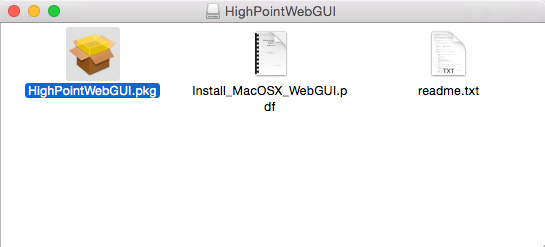 Not a problem, there's also a ReadMe text supplied with the utility; they've probably corrected the log-in there. Nope. Login is never mentioned; not once in the text file.
Hmmm… perhaps just a typo that is corrected on their Support pages.