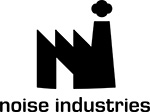 If you haven't checked out the plug-ins from FX Factory, published by Noise Industries, in a while, you are missing some treats.
Noise Industries is headquartered in Boston, Mass, and provides both a development platform and marketing engine for a variety of 3rd-party plug-in developers. FX Factory has been around since FXPlug was added to Final Cut Pro – somewhere around version 5 of Final Cut Pro.

From an editors point-of-view, FX Factory simplifies buying, adding or removing plug-ins (enabling or disabling) with a simple button/checkbox system built into the FX Factory application. Even better, every plug-in comes with a free trial and 30-day money back guarantee.
WHAT IS LUCA VISUAL EFFECTS?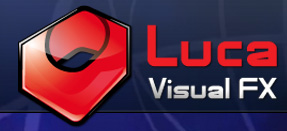 "Our team of creatives specializes in film and animation delivering unique visual FX, which are sure to dazzle. With clients ranging from the film, music, sports and advertising industries the world over, as well as film and audio visual passionate users of various level of experience, Luca Visual FX delivers a great variety of both pre-designed and On-Demand visual FX. Our Final Cut Pro X (and 7), Motion, Premiere Pro and After Effects plug-ins as well as our unique cross-platform Alpha Transitions packs, bundles, and individual downloads offer easy to use effects, mo-graphs and transitions for adding a stylish touch to your project." (Luca Visual FX website)
Title: Luca Visual FX Spectrum
MSRP: $79 (US)
Requires: FX Factory, supports Final Cut Pro X, Motion, After Effects, Premiere Pro
Website: www.lucavisualfx.com